In His Stead Due out in November
Judith Sanders announced today that IronWord Press, LLC will publish her latest novel, In His Stead (A Father's War), in November. Three years in the making,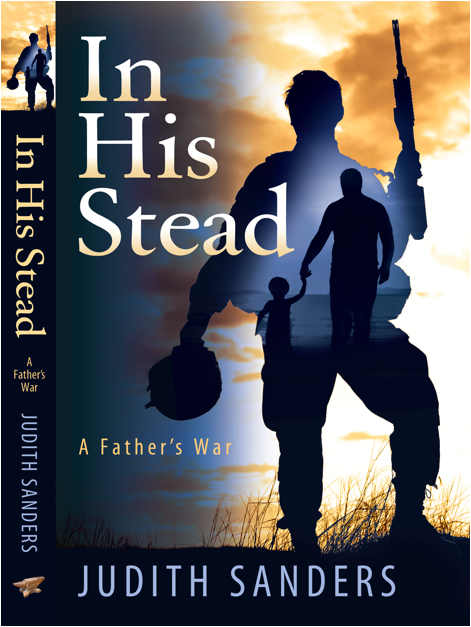 In His Stead is
A Tale of Redemption and the Power of a Father's Love
The cause of war may have changed since America's conception.
But the loss of a child remains unbearable.
Retired Army Ranger Thomas Lane once burned for the taste of gunpowder and the thrill of the battle. But as he struggles to cope with his own PTSD and the death of his eldest son, killed by an IED in Afghanistan, Lane learns that the price of war is far too dear.
Now the National Guard is calling on Lane's youngest son to serve. Consumed with sorrow, Lane knows he will do anything to save his child—even if it means going in his place, a pursuit unheard of since the Civil War when slaves were sent to war in place of their masters, and one still drenched in derision.
In His Stead, the second novel by acclaimed author Judith Sanders, follows the tumultuous battle of Thomas Lane as he fights the United States Army, its JAG corps, a vengeful officer, the very son he is desperate to save, and his own wife, who has the Solomon like choice of losing either a husband or a son.
Capturing the essence of family life in wartime—the good, the bad, and the hopeful—In His Stead explores what it means to be a father and a man.
https://ironwordpress.com/wp-content/uploads/IronWordPress-Logo-Author-580x130-v2.png
0
0
Judith Sanders
https://ironwordpress.com/wp-content/uploads/IronWordPress-Logo-Author-580x130-v2.png
Judith Sanders
2012-07-27 15:18:09
2012-10-25 13:55:05
In His Stead Due out in November